Get Started
Follow these steps to install your BlogEngine!
3. Design
Themes
Now, it's time to choose any theme you'd like. from the admin panel, go to custom > Themes (image #1) on this page you'll see your default themes. You can apply other available themes and custom them if they have the customization feature.
Also, you can add themes from the gallery, There are lots of themes that you can download and install it. go to Custom > Themes > on the top click on the + New button.
Then you'll see many themes choose one of them and click on the download icon. then install it and apply it as your current theme.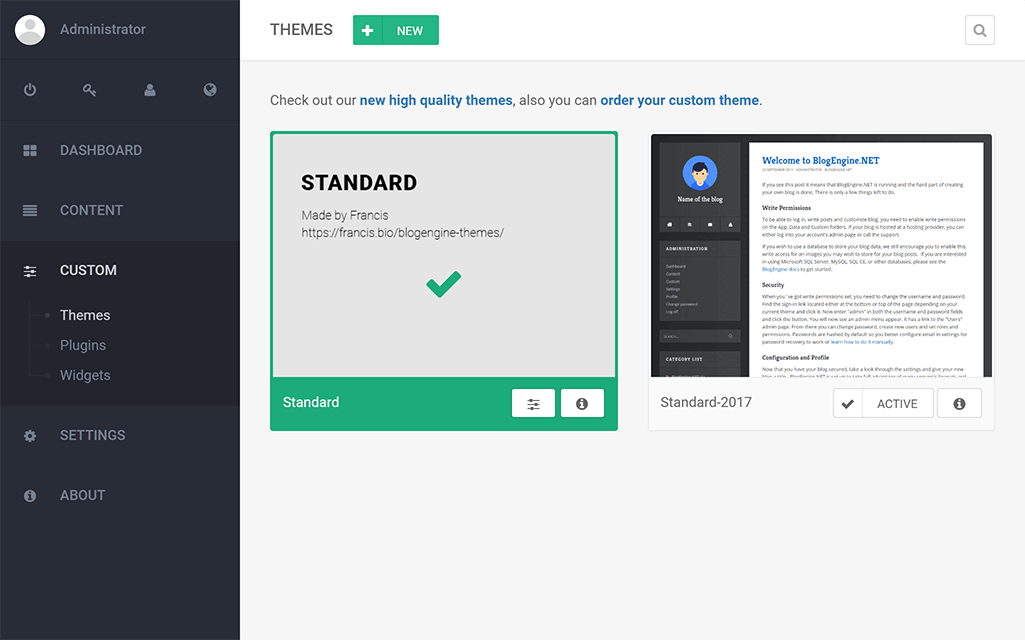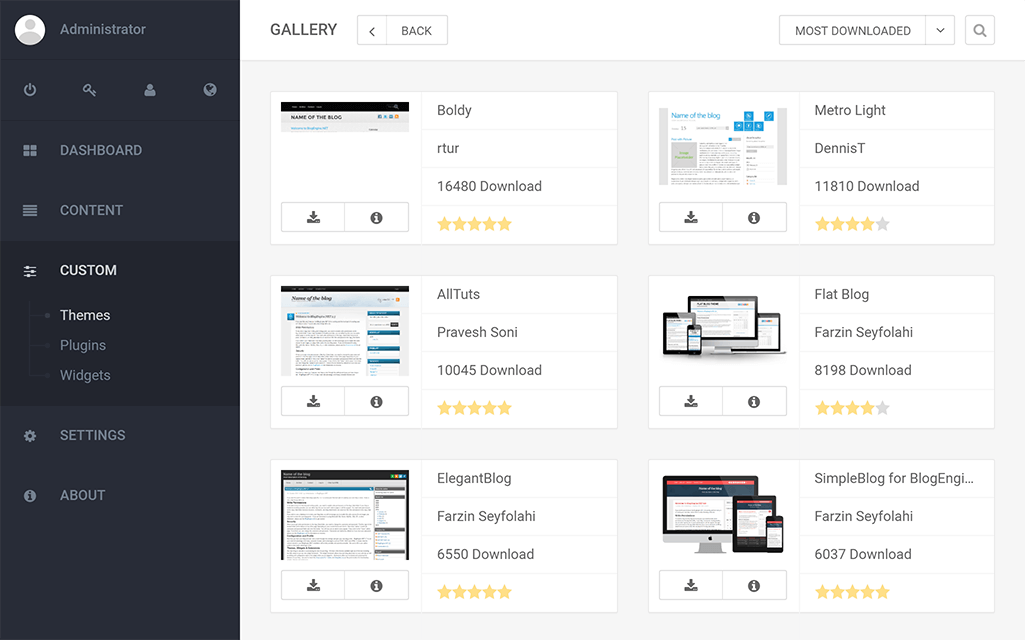 Premium Themes
If you are using the latest BlogEngine, we offer you the Premium themes that we've made. They are awesome for blogging and we made them with the best technology and good quality.
Browse Premium Themes